Hello Team,
We have been trying to download HP Service Manager 9.6 and seems there is some procedure change, so would like to know about it.
we have given a try to login HP passport site to download but it throws an error as below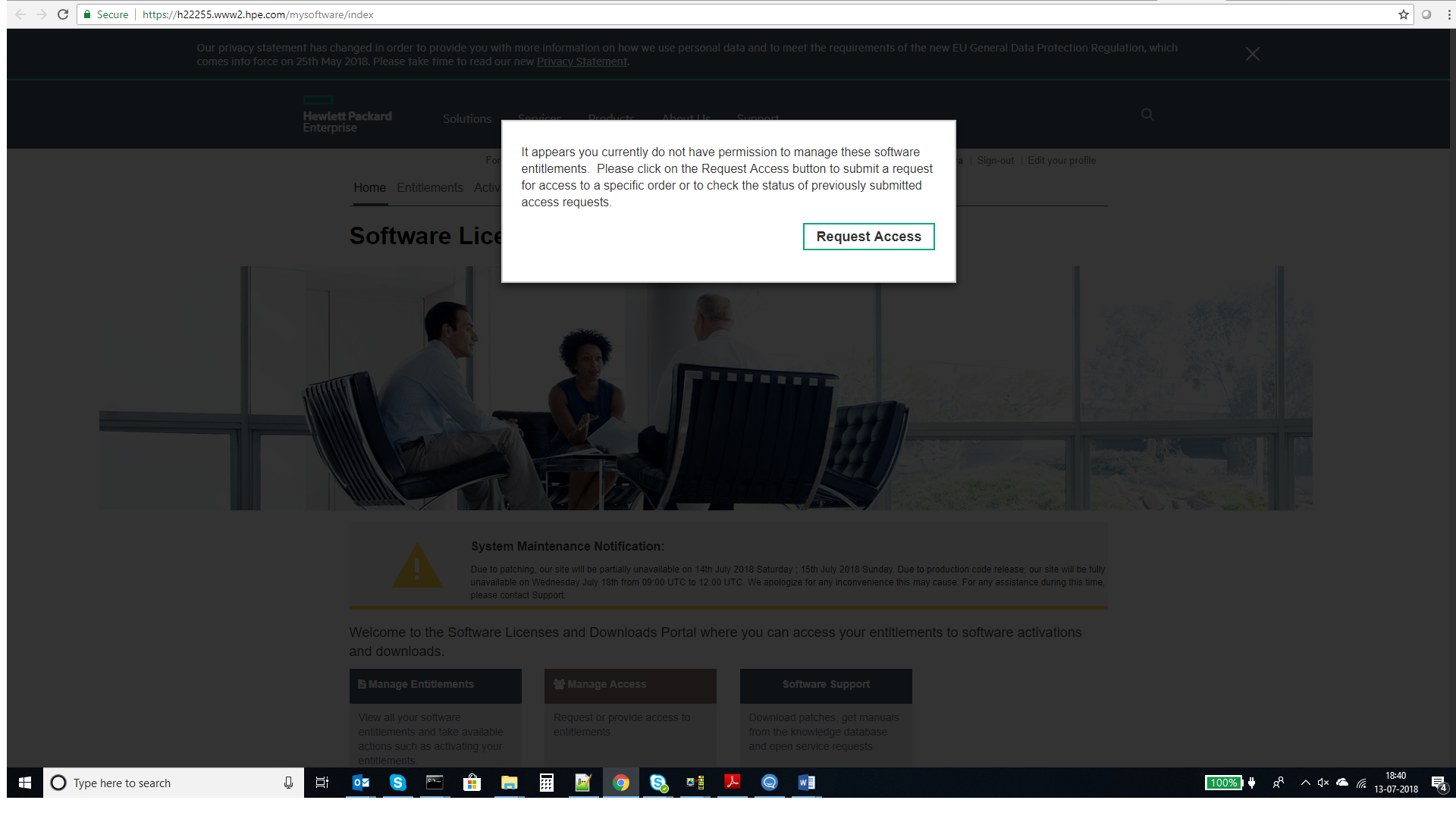 It appears you currently do not have permission to manage these software entitlements. Please click on the Request Access button to submit a request for access to a specific order or to check the status of previously submitted access requests
Could you please suggest which entitlement is required to get added here and how to download HP service manager 9.6 as a partner.
Thanks in advance!
Regards,
Apurva & Parag