Idea ID
1641571
SMA-X : Bi-directional Outlook integration for Tasks execution
BRIEFLY DESCRIBE YOUR IDEA
SMA-X : Bi-directional Outlook integration for Tasks execution
WHY IS THIS IMPORTANT? (WHEN USED, BY WHICH ROLE, FOR WHAT BENEFIT)
We currently charge a license for people who are just executing a task (i.e. developer) and asking to log in SMA-X when they are not really interested in
SEPARATE FROM *WHAT* THE IDEA IS ABOUT, DO YOU HAVE THOUGHTS ON *HOW* IS COULD BE DESIGNED?
A task notification can be sent out as today but with and .ics as attachment with the schedule of the task that could be saved in the Outlook. When completed just 'Mark Complete' and sync back the status to SMA-X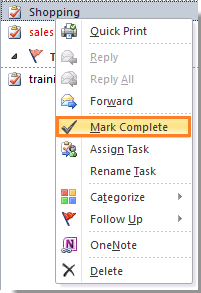 5 Comments
You must be a registered user to add a comment. If you've already registered, sign in. Otherwise, register and sign in.