What is BIRT and how do I install BIRT?
Problem:
What is BIRT and how do I install BIRT?
Resolution:
QUESTION
----------------------------------

What is BIRT and how do I install BIRT?

ANSWER
----------------------------------

Business Intelligence and Reporting Tools

SilkCentral Test Manager supports the use of report templates that are generated by BIRT, an Eclipse-based, open source reporting system for web applications. BIRT can be used to modify copies of SilkCentral-provided templates and to design new SilkCentral report templates. SilkCentral administrators can upload new report templates to SilkCentral and add them to the template set.

Installing BIRT

Download BIRT RCP Report Designer from your SilkCentral installation by clicking the BIRT RCP Report Designer link under Help > Tools as below:

After downloading the compressed 80MB installer package to your local system, extract the compressed files to a directory on your system, e.g C:\Birt

To open BIRT double click on BIRT.exe
For more detailed information if required, check out the Custom_Report.pdf which you can get from the Help > Documentation section of SilkCentral as below: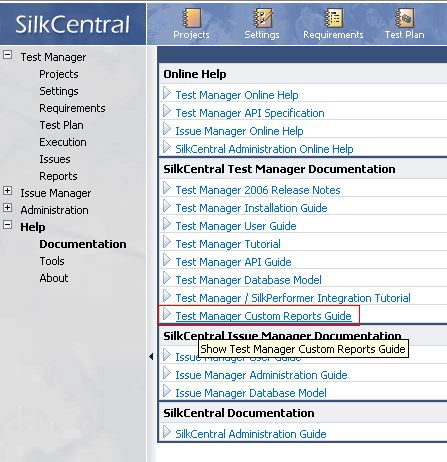 Old KB# 24617
DISCLAIMER:
Some content on Community Tips & Information pages is not officially supported by Micro Focus. Please refer to our
Terms of Use
for more detail.