As the Virtual User output window only displays 1024 lines of data; is there a way to get the complete output?
No you will not be able to get the entire output if it exceeds the 1024 lines of data threshold. You can save the Virtual User output by right clicking and selecting "Save as" however this will not provide any more information that what you can see in the window.



You should consider using Write or Writeln statements rather than Print and then your output will go to the "Virtual User Output File" (accessible by right clicking on your user and selecting "Show Virtual User Output File").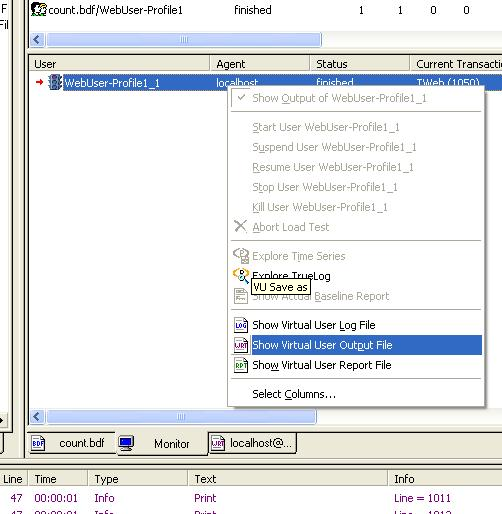 What"s the difference between the "print" and "write" functions?

Another point worth noting is the information icons at the top of the Monitor window. You could remove some of the information getting printed (errors, transactions, functions, timers) to leave more room for your print statements.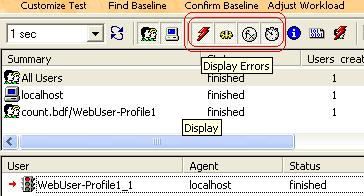 ---
Old KB# 20642
DISCLAIMER:
Some content on Community Tips & Information pages is not officially supported by Micro Focus. Please refer to our
Terms of Use
for more detail.