Ensure the script file linked to an XLG file gets displayed in the BDL tab of TrueLog Explorer.
To ensure that the XLG file also loads the bdf file (BDL section) in TrueLog Explorer (TLE) you will need to ensure that you open the XLG file from within the opened project file in Silk Performer, or the XLG file will need to be stored in the same directory where the bdf file also resides.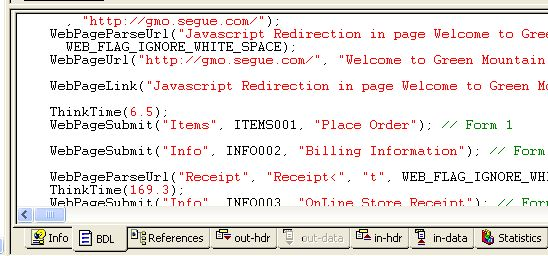 To open the XLG file from the project the easiest methods is to right click the script in the project pane and select Explore Recorded TrueLog.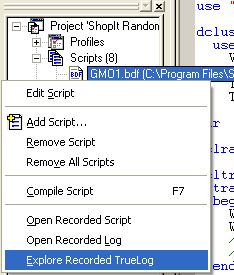 You will not be able to load the bdf file (BDL section) within the TrueLog Explorer if you only have the XLG file on its own, and no accompanying project or bdf file.
To illustrate this lets consider the following:
Go to C:\Users\MyUser\Documents\Silk Performer x.x\Projects and select a project. Open the XLG file you will see the bdf in the TLE.
Please cut the XLG file from this directory, and paste to the desktop.
Browse to desktop and double click the file to load in the TLE you will not see the bdf file in the TLE.

The reason for this is that the file is isolated and cannot find the bdf file to load in the TLE. However, if you were to cut the XLG and BDF file and paste to desktop, the bdf will load in the TLE when you open the XLG file.
DISCLAIMER:
Some content on Community Tips & Information pages is not officially supported by Micro Focus. Please refer to our
Terms of Use
for more detail.