How do I switch between the Japanese and English versions of SilkPerformer 2008 R2?
SilkPerformer 2008 R2 installer has the option to install SilkPerformer as the English or Japanese version. However if you have a requirement to switch between these versions then it is possible to do so.
To make both languages available you must chose to install the Japanese version during setup.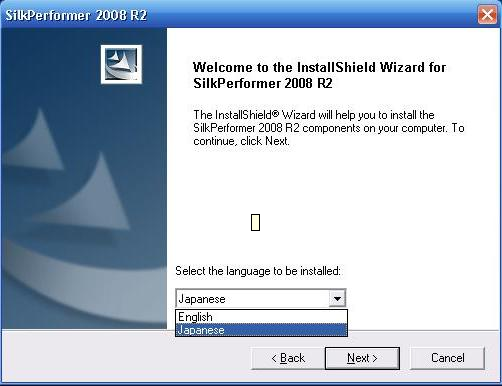 Once setup is complete launching SilkPerformer should show the Japanese version.
To switch between English and Japanese, locate the file language.ini located at C:\Program Files\Borland\SilkPerformer 2008 R2\ and change the filename. For example, rename to language.ini.old.
SilkPerformer will no longer be able to locate the file required to load as the Japanese version and will load as the English version.
To revert back to Japanese change the filename back to the original value.
Reports generated in SilkPerformer (Virtual User, Overview Report and Baseline Report) will always be presented in the language chosen during installation. The Help files will also always appear in the language chosen during installation.
Please Note: SilkPerformer requires that Windows is configured to the Japanese language settings for SilkPerformer to work in Japanese mode.
DISCLAIMER:
Some content on Community Tips & Information pages is not officially supported by Micro Focus. Please refer to our
Terms of Use
for more detail.