Is it possible to suspend particular users for a period of time during the test ?
Yes, you can either use the dynamic workload which allows the number of users to be increased or decreased during the test using the Dynamic Workload Configuration dialog, as shown below: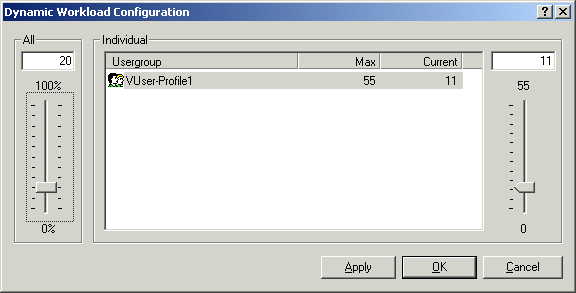 For other workloads you can suspend users individually by right clicking on the particular user in the monitor pane and choosing the option to "Suspend User VUser-". This will change the vUser's status from executing to suspend and the status will remain that way until you choose to resume the user again.
This feature allows the flexibility of the dynamic workload when using all other workloads.
DISCLAIMER:
Some content on Community Tips & Information pages is not officially supported by Micro Focus. Please refer to our
Terms of Use
for more detail.