Viewing PeopleSoft XLG files in TrueLog Explorer does not display some pages in the rendered tab.
When viewing the PeopleSoft xlg file in the TrueLog Explorer you may see that the API calls do not show the application in the rendered tab, instead you see a blank window - as shown below.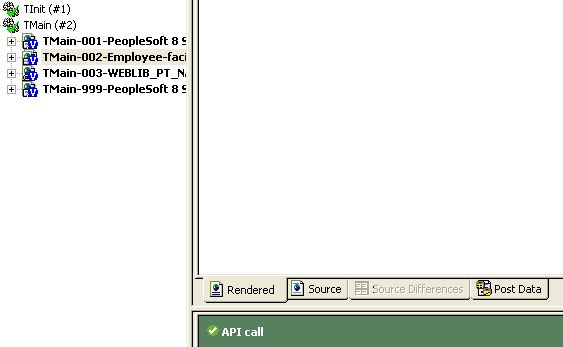 The reason for this is that the TrueLog Explorer setting for script execution means that the client side JavaScript will execute when trying to render an HTML document, and therefore is preventing the page from loading.
To enable you to view the pages in the rendered tab you need to do the following:
Open TrueLog Explorer and go to : Settings | Options | Display - HTMLrendering
Disable the options:

- Script execution

- Applet execution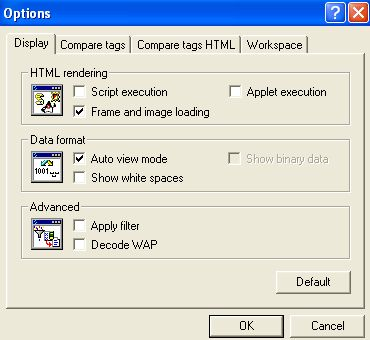 Now close the TLE and reopen the XLG file and you will see the application displayed correctly in the rendered tab.
DISCLAIMER:
Some content on Community Tips & Information pages is not officially supported by Micro Focus. Please refer to our
Terms of Use
for more detail.