Where do the recording rules which are created by the recording rule wizard in SilkPerformer 2009 get stored?
The Recording Rules Wizard will save recording rules created by the Recording Rule Wizard in their .xrl format in the C:\Program Files\Borland\SilkPerformer 2009\Working\Include folder.
These rules can be shared between team members and can be added to any SilkPerformer installation by copying the .xrl file to any other SilkPerformer Working\Include folder. Once in the Working\Include folder they are global in scope and are applied to all future projects. From SilkPerformer 2009 onwards a new recording rule tab is available in Settings | System | Recorder. In here it is possible to control which recording rules are going to be applied to subsequent recordings. To apply a rule, ensure the corresponding check box is checked. To have a rule ignored during recording simply uncheck the rule.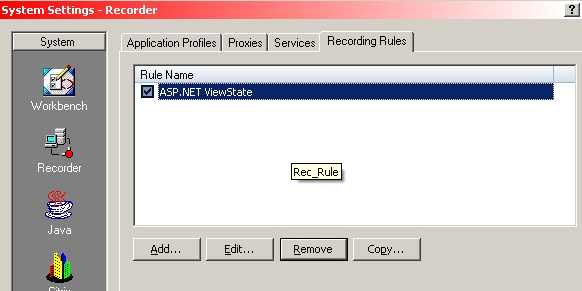 DISCLAIMER:
Some content on Community Tips & Information pages is not officially supported by Micro Focus. Please refer to our
Terms of Use
for more detail.