Why am I unable to open the TSD file from SilkPerformer MIL training in Performance Explorer 2008 R2?
If you are doing the SilkPerformer MIL training course you will find that in Chapter 9 - Exercise 9-8 you are asked to download the TSD data file "m@TRAIN205@DefaultProject.tsd".

There is an issue in SilkPerformer 2008 R2
where
Performance Explorer cannot open the
data file, giving the error:
"An unhandled win32 exception occurred in PerfExp.exe [4308]"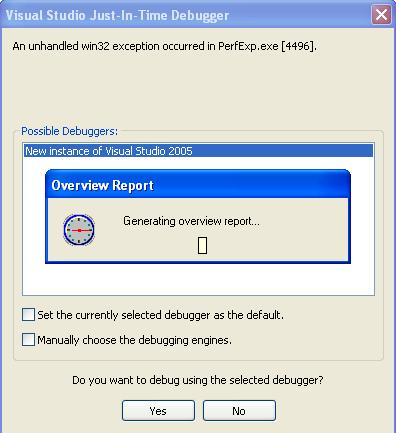 This issue has been resolved in SilkPerformer 2008 R2 with a HotFix, please contact Support to obtain
"SP78_HotFix01_TSDFileCrash".
DISCLAIMER:
Some content on Community Tips & Information pages is not officially supported by Micro Focus. Please refer to our
Terms of Use
for more detail.