Why are the downstream settings for Modem Simulation less than the upstream settings?
ModemApi.bdh had an issue were some of the modem upstream speeds used the wrong speed when compared to the downstream speed. For example if a user goes to
Settings | Active Profile | Internet | Network | Modem
and chooses the bandwidth setting for a 56K Modem the downstream speed appeared slower than the upstream speed; this issue was rectified with the release of Silk Performer 6.0 Service Pack One.
Incorrect: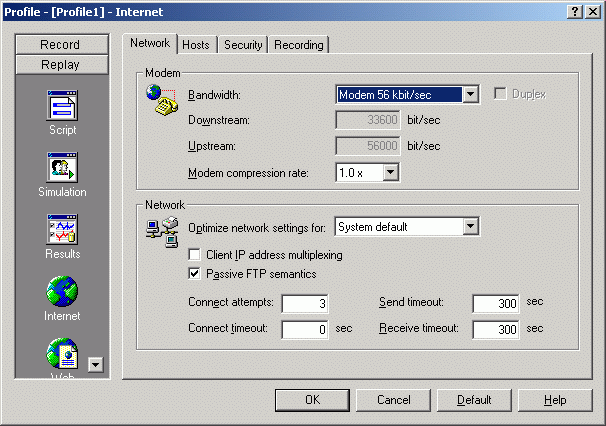 In general modems have either the same downstream speed as the upstream speed, or a higher downstream. ModemApi.bdh was wrong for all asynchronous modem types. To resolve the issue please install the latest version of Silk Performer.
Correct: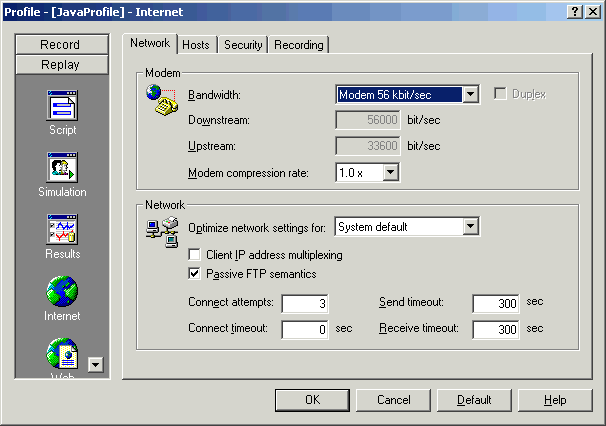 DISCLAIMER:
Some content on Community Tips & Information pages is not officially supported by Micro Focus. Please refer to our
Terms of Use
for more detail.