Why do I get an error similar to "Connecting to http://<machine_name> failed - Connection failed (12007)"?
The main reason you get the error is that you are not specifying the correct connection parameters to connect to SilkCentral Test Manager. When you are using any of options shown below to connect to Test Manager, you need to ensure that you only specify the Host Name and port.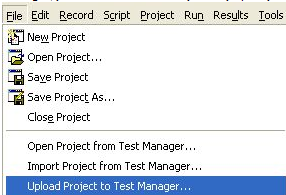 For example, if your SilkCentral installation uses an IIS web server and is installed on the same machine as Silk Performer then replace http://localhost with just localhost and set the port to 80. If you are using the Caucho Resin web server again use localhost but specify port 19120. Note that these are default ports which may have been changed by your system administrator so you should check with them if the ports have been changed. If you continue to get the same error contact Support.
DISCLAIMER:
Some content on Community Tips & Information pages is not officially supported by Micro Focus. Please refer to our
Terms of Use
for more detail.