Why do I get the error "RESERR: 150 - Error in delimiter parameter (";") of FileCSVLoad* : delimiter must be ";" or "," or any other one character long string"?
The error can be generated if you have a Silk Performer 7.2 (or later) project using an older version of Kernel.bdh. Since Silk Performer 7.2 the FileCsvLoad and FileCsvLoadGlobal have changed and now contain an additional parameter therefore using an older bdh file can cause such problems.
To ensure you are pointing to the correct version of the kernel.bdh choose:
SETTINGS | SYSTEM | WORKBENCH | DIRECTORIES
and verify that the "Include files (.bdh)" path is pointing to the path of the Silk Performer 7.2 (or later) Include directory.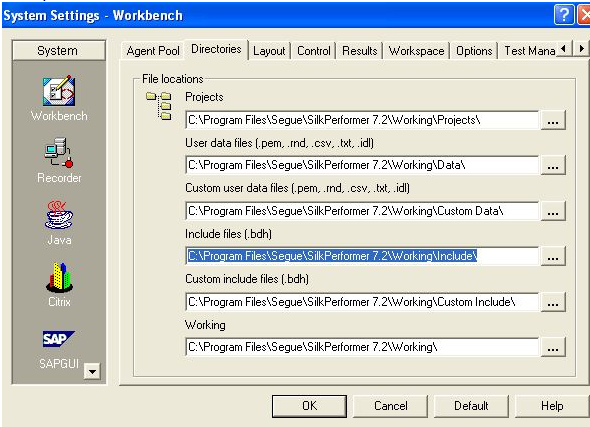 If you continue to experience the error after making these changes contact Support
DISCLAIMER:
Some content on Community Tips & Information pages is not officially supported by Micro Focus. Please refer to our
Terms of Use
for more detail.