Class mapping custom objects using SilkTest Open Agent
I would like to class map custom objects on my win32 application using open agent but the agent associates all the custom objects to a generic 'control' class as reflected in the following image.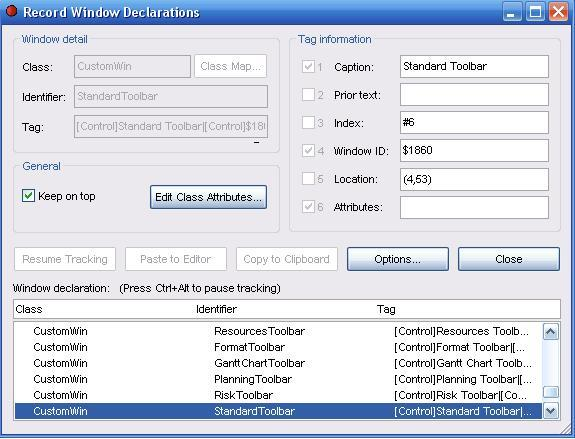 Solution:
This problem occurs in the agent because the class mapping feature using the open agent is very restricted and hidden. However, it can be turned on by modifying a plugin.xml file as follows :

1. First find out which win32 class the object under consideration belongs to. This can be done by using SPY++.

For e.g.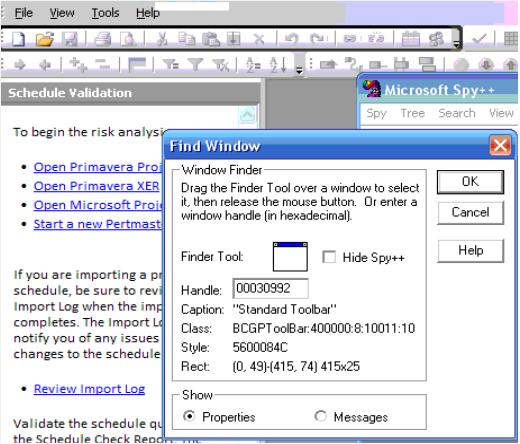 The win32 class for the enclosed object is BCGPToolBar:400000:8:10011:10

2. Edit the plugin.xml file
a.Go to /ng/Plugins/com.borland.fastxd.techdomain.swt.agent_

b. Open Plugin.xml file.

c. Scroll down to
d. Add
3. Start Open Agent with a 'Clean' suffix. This step is necessary since open agent is an eclipse AUT and caches some parts, as a result affecting plugin.xml.
a. Go to Start->Programs->Borland->SilkTest
b. Right Click on SilkTest Open Agent.Select Properties.
c. Add 'clean' argument to Target value.
d. Click on Apply and then OK.
e. Start Open Agent from the Start Menu only once. Otherwise, it will lead to performance issues.

Note : The Open Agent should be started with "clean" suffix only once in order to prevent performance issues.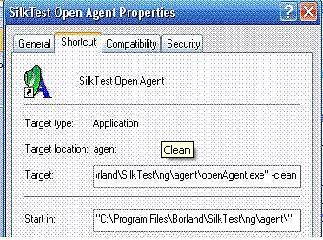 4. Class mapping custom windows.


If you do Record->Window declarations, you will notice that the custom Tool bar is class mapped to Standard Tool bar class.See below: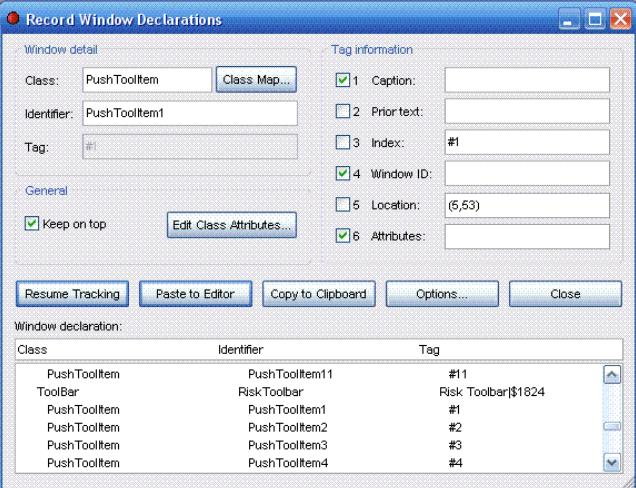 Note:Similarly you can class map custom objects in Java SWT applications by editing the plugin.xml file residing in C:\Program Files\Borland\SilkTest\ng\agent\plugins\com.borland.fastxd.techdomain.swt.agent_
Old KB# 23637
DISCLAIMER:
Some content on Community Tips & Information pages is not officially supported by Micro Focus. Please refer to our
Terms of Use
for more detail.