How can HtmlTable recognition be increased within SilkTest?
HtmlTable recognition may need to be increased for a number of reasons including the use of XML or borderless tables within an application. In order to increase the recognition open the Extensions dialogbox within SilkTest:
From the menu: Options | Extensions
Select the IEDOM Extension and click the "Extension" button which becomes enabled.
Within the "DOM Extensions" dialogbox, move the slider to the right to increase the recognition of borderless tables. Recognition of other elements can also be activated/deactivated by checking some of the additional options, for example "XML" or "BodyText".
Example: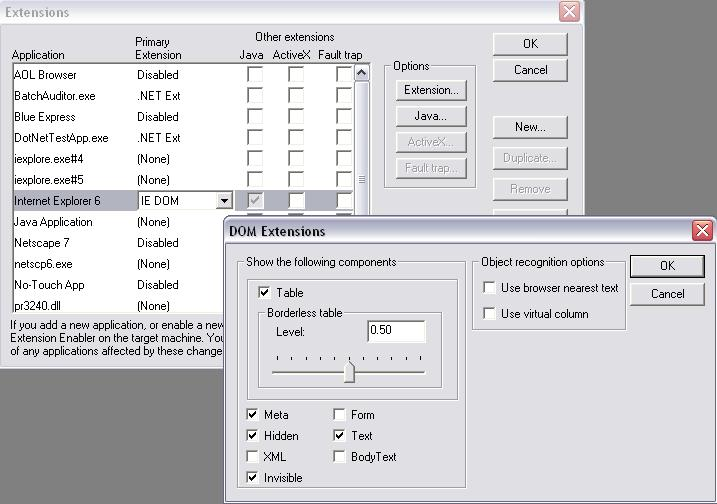 Old KB# 21196
DISCLAIMER:
Some content on Community Tips & Information pages is not officially supported by Micro Focus. Please refer to our
Terms of Use
for more detail.