How can I Stop/Start/Pause a Windows Service with two word names?
There is a Service running on a machine that I would like to manipulate (Start/Stop/Pause) using SilkTest.
Using Resolution Can SilkTest be used to Stop/Start/Pause Windows services? works fine for services with one word names like "WebClient" but on services with two names, such as "Windows Time", this will not accept the two separate words.
In order to manipulate two word named services, we will need to use the Service name rather than the display name (the display name will only be able to be used on one word display named services).
You can find out the "Service Name" of a Service by right-clicking on the service and then going to "Properties".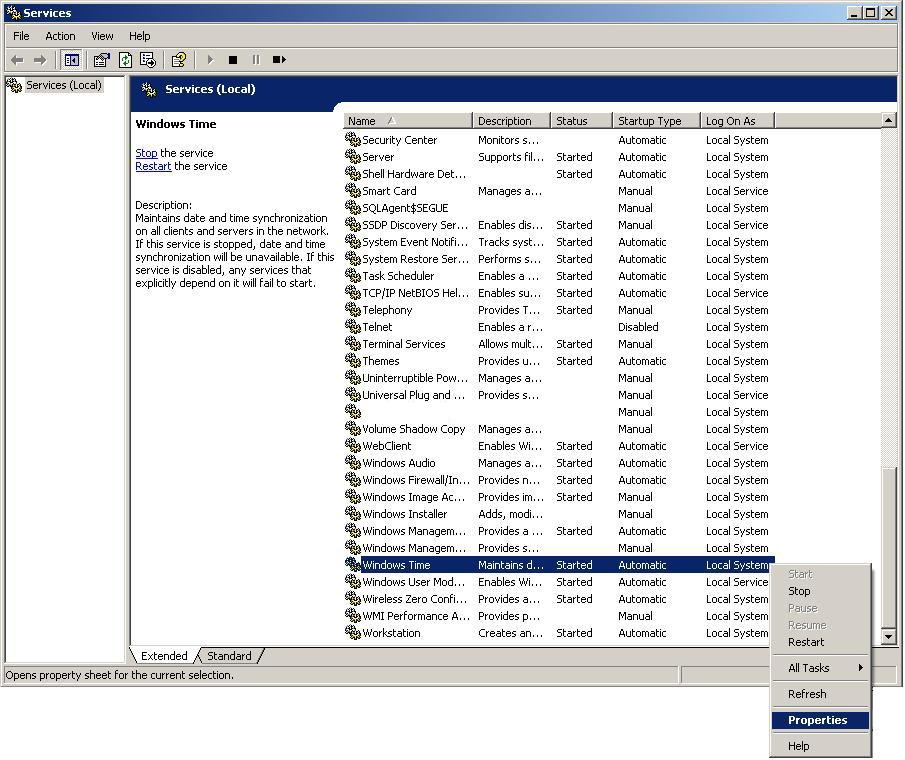 The next dialog shows the Service Information and the Service Name will be displayed. For Example the w32time is the service name for Windows Timer.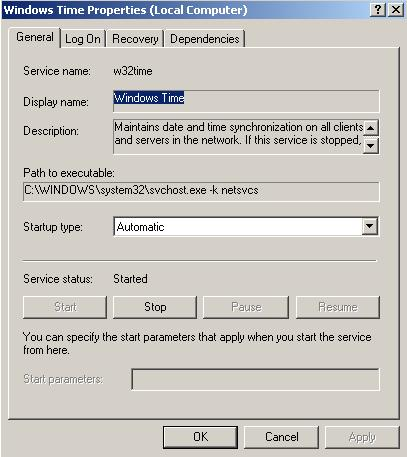 DISCLAIMER:
Some content on Community Tips & Information pages is not officially supported by Micro Focus. Please refer to our
Terms of Use
for more detail.