Is there a way SilkTest can run a test by directly using the compiled version of the testscript, thereby eliminating the need to compile before every test run?
Yes this is possible. When you compile a SilkTest test script, two files are created - testscript.t_ and testscript.to. These are then used when for running the script. A test script will be compiled every time you try to run a testcase.
Constantly compiling every time you run can be cumbersome as the larger your project/files becomes the longer it will take to compile, therefore, you can open and run the testscript.t_ file from within SilkTest. The testscipt.t_ will be the last compiled .t file so it will run without the need for compilation.
Other files such as Plan.pln files and Frame.inc files work the same way. Compiling of these files create plan.pl_ files and frame.in_, which can be used to run these files without compilation.
There are other files such as Options.opt and Results.res that are also used in SilkTest. Here a very simple diagram that shows where these may be used and created.
File Extensions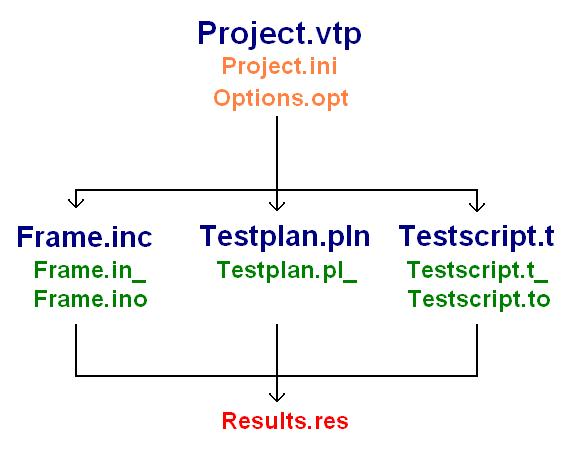 DISCLAIMER:
Some content on Community Tips & Information pages is not officially supported by Micro Focus. Please refer to our
Terms of Use
for more detail.