What are the advantages of creating your own classes in SilkTest?
One approach to solidifying a test architecture is to create your own classes (derived from standard SilkTest classes) and override/modify/add additional steps for each derived method contained within the derived class.
The benefits to this approach are great, but in order to succeed an investment must be made in order to create the class wrappers and secure the stability of the architecture. However, once complete, only the methods introduced by the class wrapping are published to the script writing team. Some, but not all, of the benefits to using this technique are:
Gives more control to the architecture maintenance effort.
Can handle any additional tasks that you may need before interacting with a particular object.
Can prove to be very useful for debugging purposes.
Can be customized to capture more detailed results.
Hides or encapsulates implementation details to end user.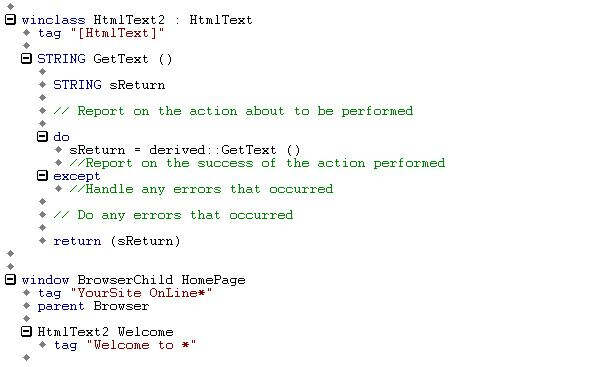 In the testcase, HomePage.Welcome.GetText () will reference the GetText method in HtmlText2 specifically because "Welcome" is of the HtmlText2 class.
Old KB# 21798
DISCLAIMER:
Some content on Community Tips & Information pages is not officially supported by Micro Focus. Please refer to our
Terms of Use
for more detail.