What causes the SilkTest error message "Window cannot be resized" when trying to resize a window?
A common reason why this may occur is the simple fact that the window may have the "resizable property" set to false which would mean that the window is set to a static size and cannot be resized.
If the window is resizable in some instances but in others it returns the above error, this may be down to restrictions of the application. Take the following JFC application being run in a resolution of 1280 * 1024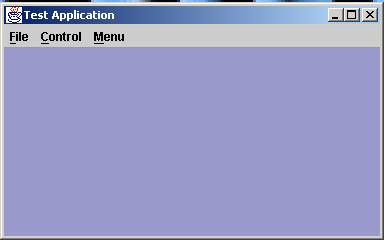 This can only be reduced to a height of 26 pixels. Due to the restrictions of JFC applications the title bar cannot be reduced.

If there is an attempt to try and reduce this any further the above error will occur.
Old KB# 21806
DISCLAIMER:
Some content on Community Tips & Information pages is not officially supported by Micro Focus. Please refer to our
Terms of Use
for more detail.