When I copy my testplan and script on to another machine the named queries I set are lost?
Named queries are stored by default in the testplan.ini file. This initialization file is specified as the Data File for Attributes and Queries field in the General Options dialog within SilkTest. The testplan.ini file is in the SilkTest installation directory.
Make sure that all your machines are using the same initialization file. If moving files to a new machine, make sure to copy across testplan.ini to the correct location on the new machine so that your new installation of SilkTest will find the file.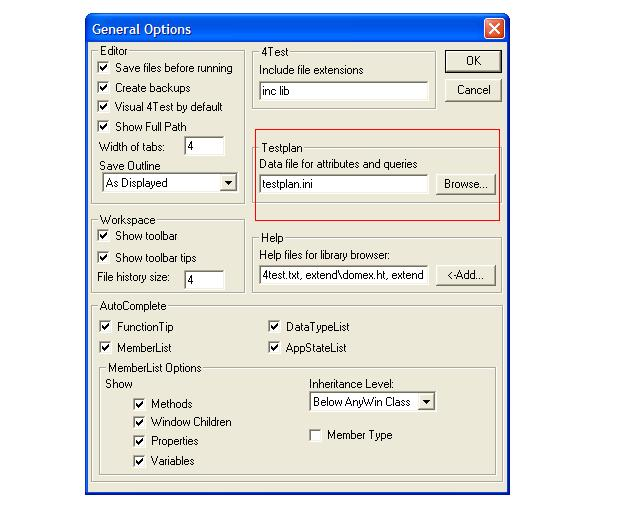 DISCLAIMER:
Some content on Community Tips & Information pages is not officially supported by Micro Focus. Please refer to our
Terms of Use
for more detail.