Why are the extensions enabled twice in SilkTest?
When configuring SilkTest for an application there are two requirements involved:
Configure the internal extension
This is the Agents Extension Enabler. It allows SilkTest to get into the process space of the application under test.
Configure the object extension
Loads the specified extension into memory so SilkTest can recognise the application specfic objects. This can be found in the SilkTest GUI under Options->Extensions.
The table below compares how and why the extensions are enabled in both SilkTest GUI and the Agent.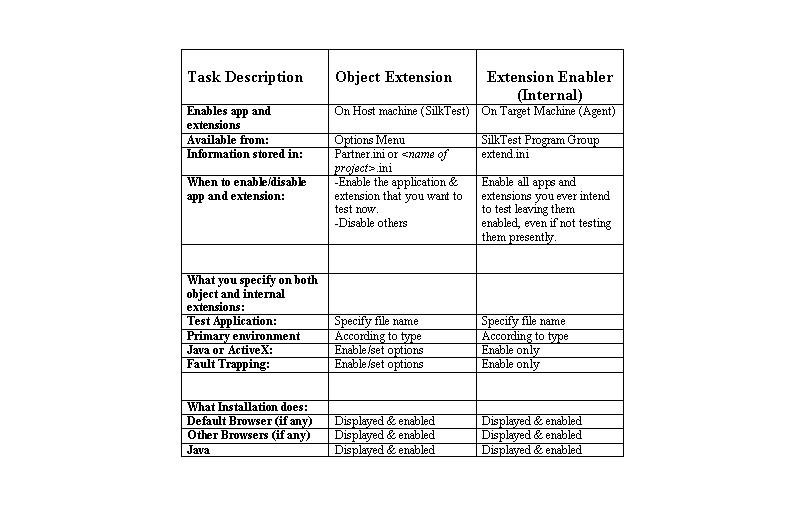 Old KB# 21500
DISCLAIMER:
Some content on Community Tips & Information pages is not officially supported by Micro Focus. Please refer to our
Terms of Use
for more detail.