Why is the SilkTest DBTester unable to enter values into an Excel spreadsheet one cell at a time?
SilkTest is able to retrieve information from an Excel spreadsheet. However, it is unable to enter values into a spreadsheet so that each cell is updated one after another. Unfortunately, this is not possible due to a limitation in the Excel ODBC driver.
The Excel ODBC driver does not support the INSERT clause. It does support the UPDATE clause but that would not render the desired results.
For example, if a list of values is to be input into the Excel spreadsheet as shown below: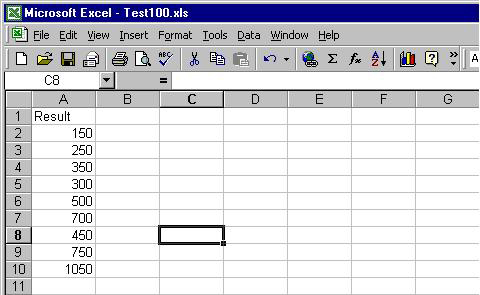 Using the UPDATE clause to enter the values into the column will continually over-write the last value. Instead of the above result, the following will be received: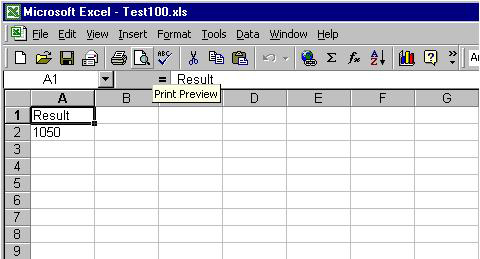 A way to work around this would be to write the results to a "comma delimited" text file, which would make it possible to open the results directly in Excel. The information can be stored there or the list can be manually copied and pasted to the desired Excel spreadsheet.
DISCLAIMER:
Some content on Community Tips & Information pages is not officially supported by Micro Focus. Please refer to our
Terms of Use
for more detail.